The success of our activities is based on the search for viable project ideas, the right resource raising and our experience as a project manager. We have gained business experience in a number of industries and service areas over the years, so we can give a serious insight into the business opportunities of projects that have come into our sights. The strong professional, business and market results of our realized projects demonstrate that professionally selected, created and implemented investments will result in long-term success and stable, profitable operation.   
Beneficiary name: SKC - Consulting Kft
Project title: Balaton FoodHub
Contracted aid amount: HUF 231 904 514
Rate of aid:64,5 %
Actual project completion date: 30.09.2022.
Project ID number: GINOP 1.1.1.1-18-2018-00010
Project content:
The aim of the project is to create an industrial incubation centre that will provide economic, business, financial, marketing, marketing advice and training, introduce processing technologies and create opportunities for small producers to develop products that will create innovative marketable products that best fit retail and consumer needs, and help small producers navigate economic (finance, management, logistics) processes. One of the pillars of the project is the application of HPP - High Pressure Process technology, which allows the production of high added value products. The use of this technology and the market for its products is expanding, e.g. fresh meat products for the East Asian market in Japan are now required to use this technology.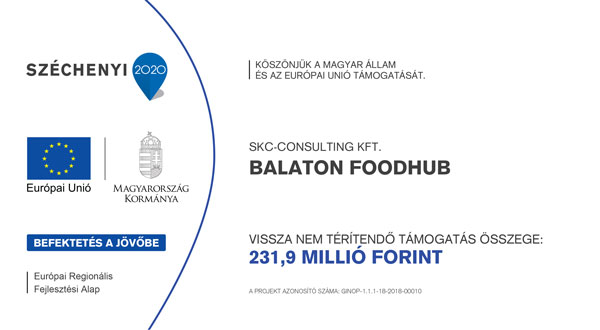 Beneficiary name: SKC – CONSULTING KFT.
The "Centre for Higher Education and Industrial Cooperation in Agricultural Informatics" closes
creation" project
The Hungarian University of Agriculture and Life Sciences and its consortium partners are strategic
as a result of the cooperation of KFI Agricultural Informatics Higher Education and Industry
A cooperation centre (AgIT-FIEK) was established in Gödöllő. The project is based on the National
Research, Development and Innovation Fund HUF 1,482,127,690 non-refundable
with his support.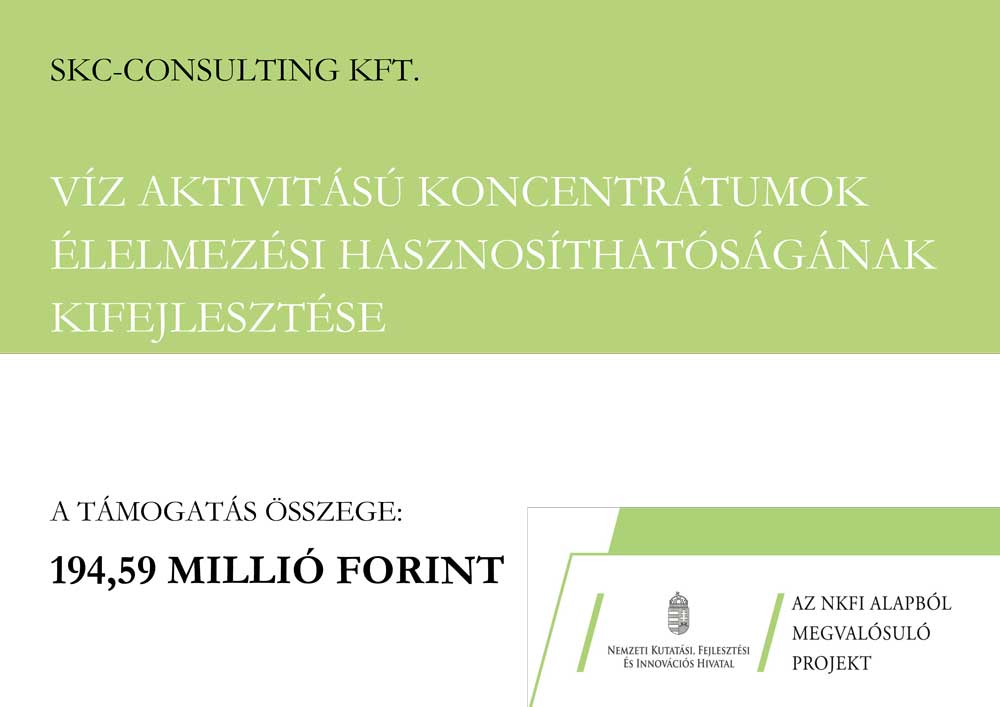 Beneficiary name: SKC – CONSULTING KFT.
Beneficiary name: SKC-Consulting Kft
Project title:  Development of the food usefulness of concentrates of various water activity extracted from fruit and vegetable juice using vacuum evaporation technology
Amount of contracted support: HUF 194,585,784
Aid intensity (in %):  68,44%
Start and end of project:  2021.06.01-2024.05.31
Project identification number:  2020-1.1.2-PIAC-RDI-2020-00029
Project content:
Due to the spread of diseases of civilization, digestive and health disorders, and the pandemic crisis, there is a significant and increasing demand for health foods whose development is based on the results of scientific studies and their positive physiological effect has been proven. With the dynamic growth of the number of health-conscious consumers, the market for healthy products is expanding, and special attention is paid to exploiting the beneficial biological effect of the active ingredients of fresh fruits.
Our project aims to develop healthy foods (beverage family and fruit concentrates) rich in components that can be used excellently and have a long shelf life at room temperature, which are very close to the quality properties of freshly squeezed juices. The creation of adequate combinations of active substances or partially hydrolyzed, easily digestible plant preparations is based on new biotechnological processes. The new products developed are a significant innovation in the world market, the production of which is based on the use of two technologies, vacuum distillation and HPP.
In Hungary, the number of foods whose beneficial physiological effects have been proven by scientific and targeted laboratory experiments is currently very small. In the project, the positive physiological effect of the new prototypes is confirmed by in vitro and preclinical studies. These scientific evidence, which supports the health-protecting, positive physiological effect of the new types of drinks, makes the products unique in an international context, making them marketable. Positive physiological effects and increased bioavailability are enhanced by the use of targeted, unique prebiotic combinations and fruit mixtures with high antioxidant activity. Their use not only brings multifaceted biological benefits, but also greatly helps in the absorption of useful components.
The health-protecting beverage to be developed in the project can be considered a worldwide innovation, since neither on the domestic nor on the international market can there be a product made from vegetable and fruit extracts, in which the preservation of bioactive components is ensured by the application of two different, gentle production technologies.
Innovative products resulting from the project:
unique fruit concentrates with an increased content of active ingredients and high biological value,
fruit and vegetable drinks enriched with unique prebiotic combinations.
unique flavouring mixtures and scientifically selected combinations of fruit extracts,
unique prebiotic combinations of the fructo-oligosaccharide type produced by new biotechnology,
an innovative in vitro digestion model for characterizing the bioavailability of food,
easily digestible, partially hydrolyzed plant preparations and specific beverages based on this
Beneficiary name: SKC – CONSULTING KFT.
Project title: Utilisation of low-enthalpy geothermal energy for electricity generation
Project ID: KMR-12-1-2012
The project was co-financed by the European Regional Development Fund.
Amount of aid: HUF 322,324,036
Aid rate: 70,2 %
Actual project completion date: 31.12.2015

Project content:
Utilisation of low enthalpy (heat)geothermal energy for the production of electricity heat pump – by feedback; development of thermal power plants, production of prototypes and implementation of industrial property rights of incorporated intellectual products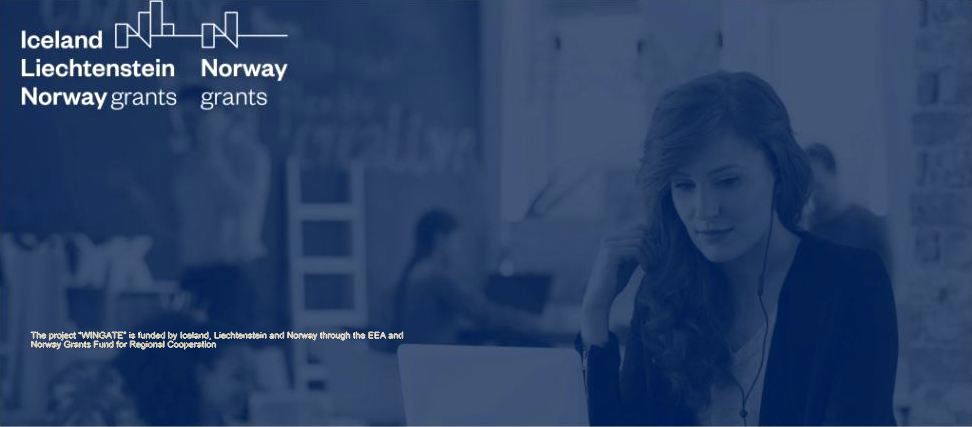 WINGATE
The overall objective of the WINGATE project is to increase the number of successful women's enterprises, in particular in the field of innovation, contributing to their competitiveness and equal opportunities. As the global economy is constantly changing, the CEE region needs to catch up and narrow the gap. The main objective of the WINGATE project is to develop such an innovative on-line knowledge centre, which provides opportunities for networking through thematic events for female-owned enterprises (SMEs) to improve their market presence at local and international level.
To this end, we would like to develop international cooperation between partners from Hungary, Romania, Serbia and Norway, as the different partners would bring different competences and best practices into cooperation covering Hungary, Romania, Serbia, Moldova and Norway.
In order to achieve the above objectives, online and off-line trainings, community building and market-ready digital solutions are available to the beneficiaries as a result of the development of the project. With partners, we develop, train and motivate a new generation of female entrepreneurs, as well as angel investors.
Expected changes: improving women's engagement and participation in innovative sectors and Industry 4.0 at international level, increasing the competitiveness of female-owned SMEs, developing economic skills, facilitating access to finance for women enterprises relevant decision-makers to women-owned enterprises, and active involvement of stakeholders in the development network of women's enterprises, awareness, international visibility, number of angel investors in order to increase the number of k.
The EEA and Norway Grants Fund for Regional Cooperation won a grant of EUR 1,824,320 for the WINGATE project, which consists of SKC-Consulting Kft. and the Women/Business/Angels Association in Hungary. Other partners include the Serbian Serbian Venture Network (SEVEN), the Romanian
National Association of Entrepreneurs (ANAA) and Norwegian Kvinner i Business (KIB).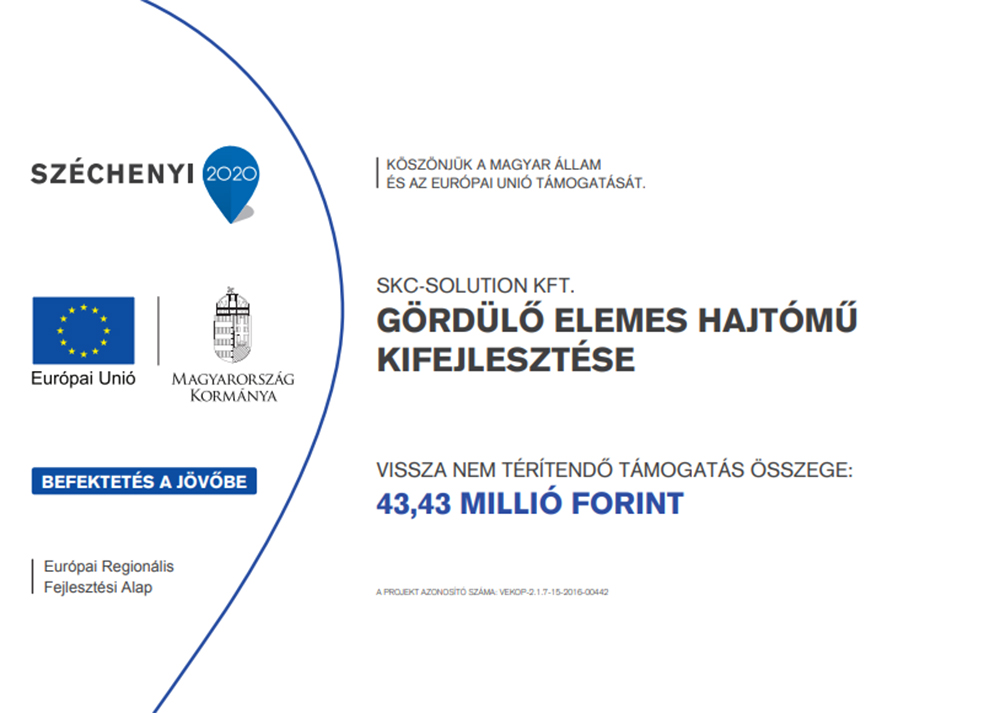 Beneficiary name: SKC - SOLUTION KFT.
Project Title: DEVELOPMENT OF ROLLING GEARBOX
Project ID: VEKOP-2.1.7-15-2016-00442
The project was co-financed by the European Regional Development Fund.
Aid amount: HUF 43 433 200
Aid rate: 62.138861%
Project actual completion date: 28/09/2020

Project content:
The main objective of the tangible project is to develop a new type of rolling gearbox. A
rolling gearbox is a new type of drive solution that can be used to
in many areas. The drive and driven wheels of the wheels
clearly rolling balls in the grooves. The inventor, István Beetle, has
developed a theory for calculating the geometry of the drive elements and a method for
scaling...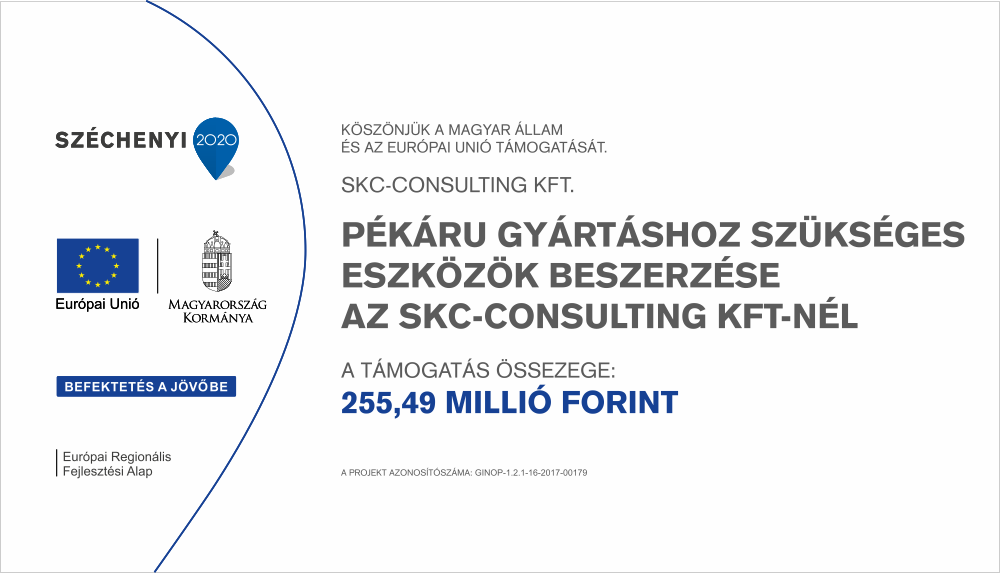 Beneficiary name: SKC – CONSULTING KFT.
Project title: PURCHASE OF EQUIPMENT FOR THE MANUFACTURE OF BAKED GOODS AT SKC-CONSULTING KFT
Project ID: GINOP-1.2.1-16-2017-00179
The project was co-financed by the European Regional Development Fund.
Amount of support: HUF 255,492,000.
Aid rate: 50%
Project actual finish date: December 2019.

Project content:
The aim of SKC-Consulting Ltd was to ensure that the production capacity of the Hungarian food processing
market share in both the domestic and export markets. Maintain or widen the
e-free quality food products, and seeks to ensure that the products are
develop a portfolio of products with as much added food as possible in the hungarian gastro and horeca market. A
technological development, our aim was to increase the efficiency of production, thereby improving market
and to improve the profitability and thus sustainability of the activity.

Establishment of the AGIT Centre for Agricultural Information And Industrial Cooperation in Higher Education
With the consortium participation of SKC-Consulting Kft., a strategic KFI cooperation under the leadership of St. Stephen's University will result in the establishment of a Centre for Agricultural Information Technology Higher Education and Industrial Cooperation in Gödöllő, For which the National Research, Development and Innovation Fund granted the consortium a grant of HUF 1,482,127,690 under project number FIEK_16-12016-0008, establishment of the AgIT Centre for Agricultural Information And Industrial Cooperation.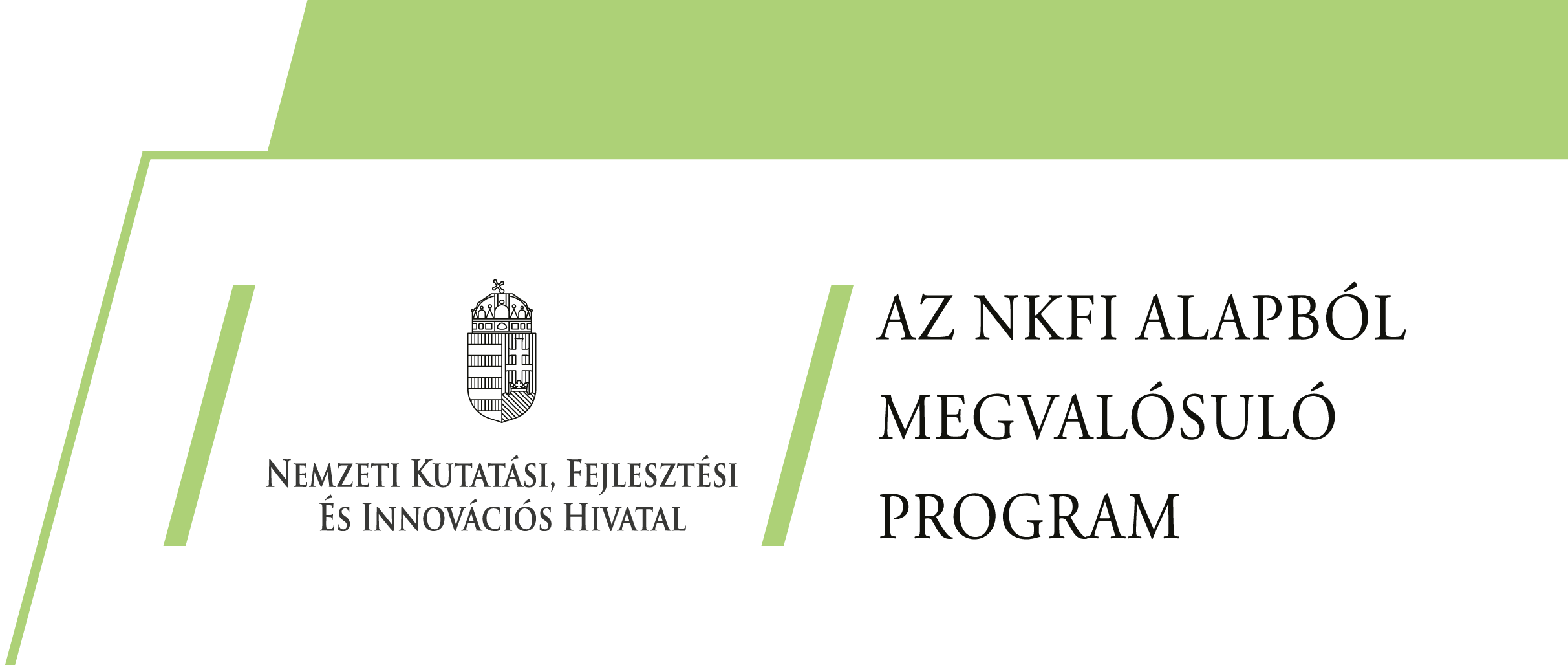 Have a question or would like to know more about our projects?
WRITE TO US!