We have been operating as an adult education institution within the SKC Holding Group since 2008, during which time we have successfully delivered more than a thousand training courses. Providing the right skills means increasing productivity, innovation and competitiveness for domestic companies and the economy. 
Machine operator training:
The aim of the training course is to enable future operators to become professionals who are capable of operating the types of machinery registered in the licence - in any economic sector - in a professional and safe manner, and who have the competences required to perform the most typical jobs and occupations related to the given type of machinery. As a result of the training, they must be able to carry out the work independently, with adequate operational safety, in a professional manner and in compliance with the work, accident, fire and environmental protection regulations, to the required standard of production.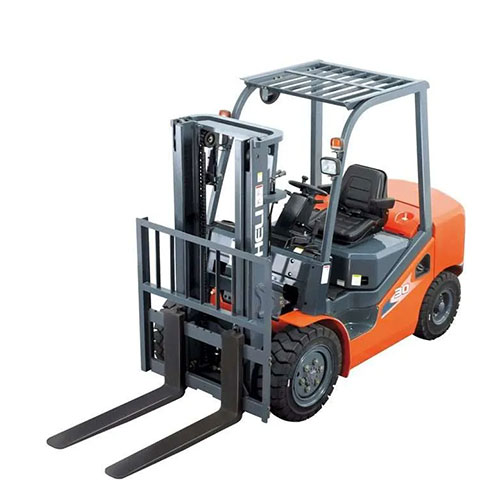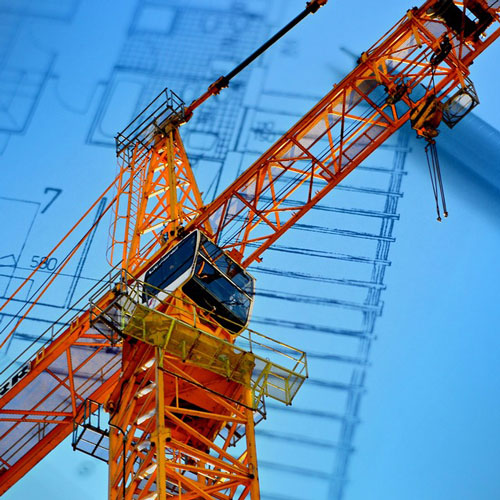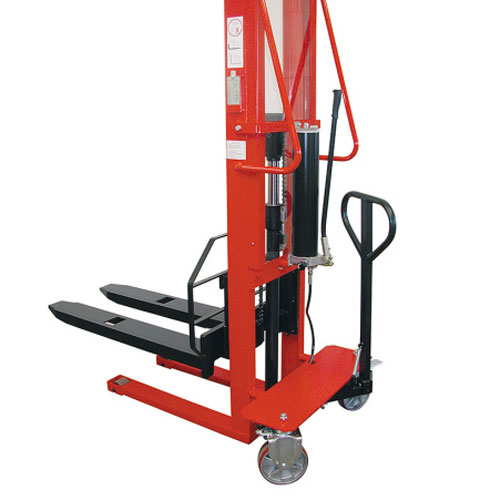 Application requirements for the machine operator training course:
- 18 years of age
- appropriate medical certificate
- 2 ID photos
- ID card, address card
Training fee: 80 000 HUF / person
Examination fee: 35 000 HUF / group of machines
FORKLIFT AND TRANSPORT EQUIPMENT OPERATOR TRAINING
Theory:
General occupational safety and first aid 8 hours
General operation and technology 8 hours
Specialist machine-specific knowledge 8 hours
Practice:
Occupational safety and accident prevention 1 hour
3312 Pedestrian forklift operator training 4 hours
3313 Driver's cab forklift operator training 5 hours
3324 Driver's seat forklift operator training 6 hours
3327 Tow truck forklift operator training 6 hours
3336 Autonomous picking forklift operator training 6 hours
3681 Concrete, bitumen, mortar pump and pump
aggregate operator training 4 hours
3652 Water, sewage, slurry and sludge pump operator training 3 hours
3624. Concrete delivery mixer truck operator training 3 hours
3626 Concrete delivery mixer truck with concrete pump operator training 4 hours
3627 Compactor solid waste collector
and conveying machine operator training 4 hours
3628 Wastewater transport and siphon vehicle operator training 3 hours
TRAINING COURSES FOR LIFTING AND LOADING MACHINE OPERATORS
Theory:
General occupational safety and first aid 8 hours
General operation and technology 8 hours
Specialist machine-specific knowledge 8 hours
Practice:
Work and accident prevention 1 hour
4111 Vehicle lifting operator training 4 hours
4121 Lifting table and stacker operator training 4 hours
4141 Parking lift operator training 4 hours
4191 Leveling operator training 2 hours
4211 Scissor lift operator training 4 hours
4213 Vehicle lifting operator training 4 hours 4213 Vehicle lifting operator training 4 hours backboard operator training 2 hours
4221 Mobile mechanic scaffolding operator training 4 hours
4223 Mobile mechanic basket operator training 6 hours
4224 Hydraulic mechanic basket operator training 6 hours
4225 Bridge inspector operator training 6 hours
4226 Construction hoist operator training 2 hours
4227 Suspended system, mobile working bridge operator training 4 hours
4228 Lifting platform, mast crawler training 4 hours
4329 Airport catering vehicle operator training 4 hours
4341 Tower crane operator training 8 hours
4351 Barge crane operator training 8 hours
4361 Bridge crane, crane operator training 4 hours
4362 Gantry crane operator training 6 hours
4371 Baked crane operator training 6 hours
4372 Swivel crane operator training 4 hours
4373 Window crane operator training 4 hours
4374 Container lifting operator training 4 hours
4375 Cantilever crane operator training 4 hours
4391 Slab crane operator training 4 hours 4391 Crane operator training 4 hours 4372 Crane operator training 4 hours 4373 Window crane operator training 4 hours 4374 Container lifting operator training 4 hours 4375 Cantilever crane operator training 4 hours 4391 Crane operator training 4 hours 43754 hours
4411 Truck-mounted crane operator training 6 hours
4412 Lifted transport vehicle operator training 4 hours
4431 Crawler crane operator training 4 hours
4451 Vehicle-mounted crane operator training 4 hours
4511 Hydraulic loader (front loader, rotary loader, telescopic handler loader)
operator training 6 hours
4572 Compactor operator training 4 hours
4593 Wagon unloader operator training 4 hours
EARTH-MOVING MACHINERY OPERATOR TRAINING COURSES
Theory:
General occupational safety and first aid 8 hours
General operation and technology 8 hours
Specialised machine-specific knowledge 8 hours
Practical:
Occupational safety and accident prevention 1 hour
1111 Tractor-based universal earthmoving machine operator training 6 hours
1212 Rubber wheeled excavator operator training 6 hours
1222 Tracked excavator operator training 6 hours
1223 Telescopic excavator operator training 6 hours
1311 Tracked excavator and trencher operator training 6 hours
1412 Excavator operator training 6 hours
1522 Earthmoving machine operator training 6 hours operator training 6 hours
1612 Earthmover operator training 6 hours
1732 Rubber roller operator training 3 hours
1712 Static roller operator training 3 hours
1722 Vibratory roller operator training 3 hours
3411 Dumper (wheeled material handler) operator training 6 hours
3412 Self-loading dumper operator training 8 hours
SKC-Development Kft.
Licence number: E/2022/000019
Registration number: B/2020/005103
Customer service office:
3300 Eger, Kistályai út 153.
Opening hours: weekdays (Monday to Friday) 8:00-16:00
Contact: 06 70 377 3204
E-mail: development@skc.hu